Pricing
Help Support St. Jude Children's Research Hospital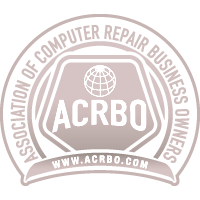 $25.00 Mobile Service Fee

$25.00: ( Free with Repair) Troubleshooting/Diagnosis Fee : Includes A Comprehensive Inspection of All System Components, Along with Software, To Determine All the Issues with your Laptop / Desktop.

$50.00 Repair : Covers Most Repairs. Unless Parts Are Needed (Each Major Service)
Operating System's :  New Installation or Re-Installalation  / Windows XP-Home $50.00/ XP-Pro $75.00 /  Windows Vista  $75.00 / Windows 7 Home $125.00

                     
  LCD / Laptop Screen Replacement :   The Actual Cost of the Screen, Plus $50.00 for installation. If the Part Needs to be Ordered Turn-Around Time is 3-5 Days.  Call for a Quote !

Data Recovery / Data Transfer :  $25.00 For the First 10 Gb's / .50 Each Additional Gb - The amount of time varies depending on the type of file and amount of data. Data can be recovered from damaged laptops / desktops in most cases.